A strategy-based program for ambitious mums and women who want to break the sabotaging habit of self-talk
You're just moments away from gaining access to a comprehensive TOOL KIT to help you get in emotional control and stay there!
GET IMMEDIATE ACCESS WHEN YOU ENROL NOW!

Ever feel like you're having the same conversation over and over again in the hopes of making sense of what's going on, only to realise that the person you're talking to is yourself and the answers you're getting aren't actually helping?! It's a one-sided conversation of sabotaging, non-constructive chatter.
Do you often lose time because of the endless thoughts screaming at you from within? It can sometimes feels like the more you try to disconnect from the thoughts, by pushing them down or relying on a distraction, the louder, more incessant and destructive they become. You begin to feel like life is experienced through an Emotional Fog - a cloud of confusion, overwhelm and stress. Life isn't meant to feel so noisy, busy and confusing....
It's not your fault.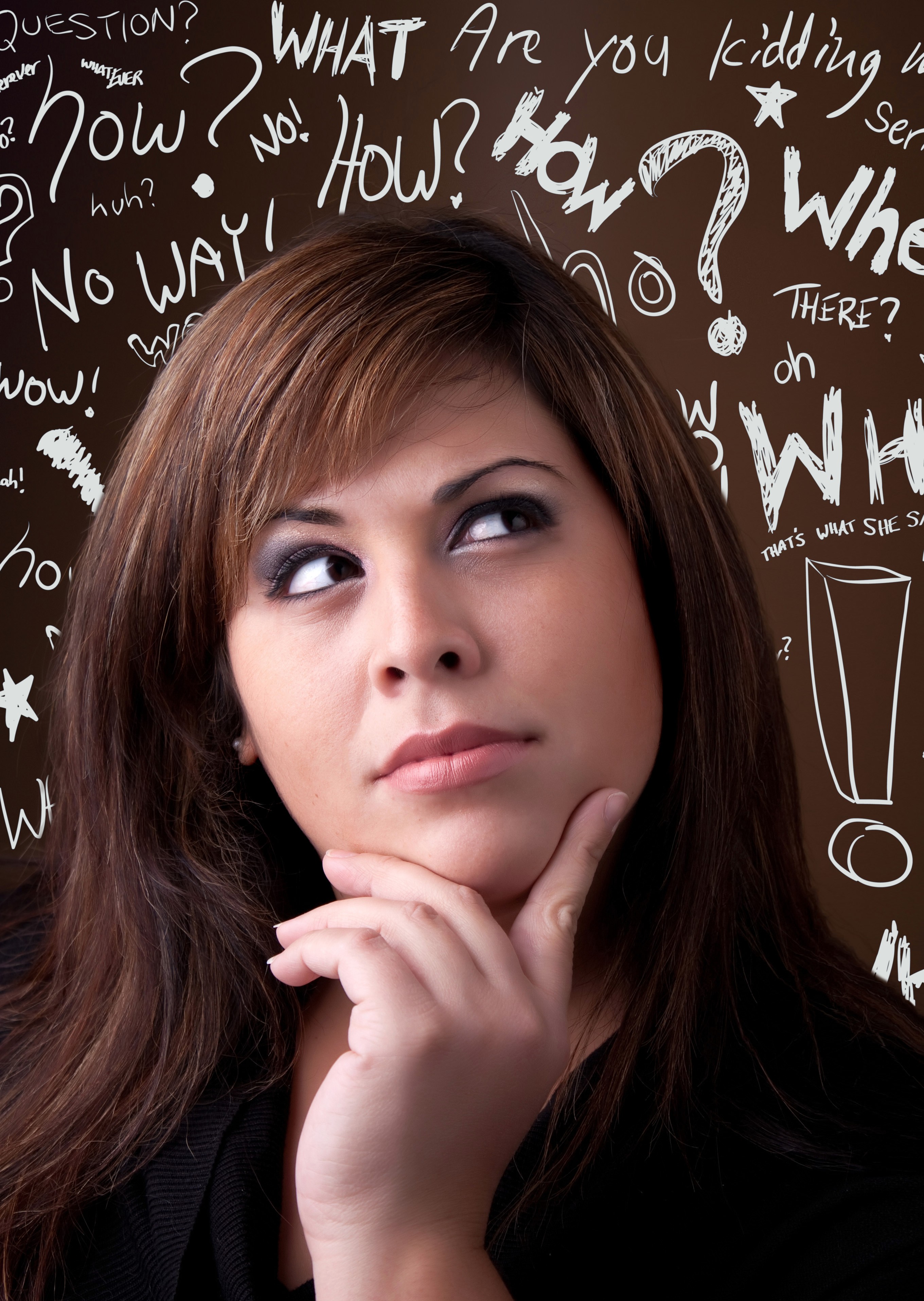 You've been taught from a young age that in order to 'get over' a problem all you need is logical understanding of why the problem exists. That once you can see reason, you ought to be able to just 'move on' from the past. Or even worse, that if it doesn't make sense for you to 'feel good enough', doubtful, insecure or 'less than', that there IS no reason for you to feel and think what you do, therefore your thoughts and emotions aren't valid and you really should 'just get over it'.
The good new is, you CAN begin to transform your thinking RIGHT NOW. There is a simple solution. You can reconnect with the control and power within you. You can find peace from negative-self talk again. The answer is to really hear and work with what your negative thoughts are trying to tell you by harnessing your natural state of being - the Female Factor. O, and did I mention that you'll not only feel more confident in your ability to clear your head, you'll also feel more clear about what you want for yourself (and all the people near and dear to you too!)
You can experience MORE peace of mind while never having to justify what you are thinking (or feeling) to anyone ever again. In fact, you will have such a solid sense of your personal power and who you truly are, that you will naturally become more connected, present and positive in your daily life and actions, thereby being the powerful influence you know you can be.
Here's what you get
✔ Claim Your Emotional Power™ 6 Awareness, Action and Alignment lessons
✔ SmartHeart™ Framework for a strong, aligned Future Focus

✔ Comprehensive downloadable Own Your BS workbooks
✔ All Emotional Confidence™ Strategy scripts
✔ NEW! Audio file of select strategies to guide you through the Release of Emotions and beliefs when you need a guiding hand

✔ Access to a private Facebook Group
✔ LIFE TIME ACCESS so when life happens, you can give yourself a checkup from the neck up and get back to what's most important to you
✔ Various payment options
It's TIME for YOU to experience Emotional Confidence, Clarity and Control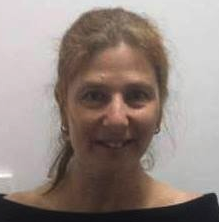 "Before doing the course with Bree, I was stuck in a rut, emotional and unhappy at work. I was lacking in confidence and did not have clarity about the direction I wanted for my career. Six weeks into the Own Your BS course I am more confident, happier and have more clarity about my career. Bree provides you with the strategies to change the way you think, deal with past beliefs and get past the BS in your head"
- Debbie, QLD Australia
Hi! My name is Bree Stedman. After years of trying to 'positively reframe' my own negative head talk, I had a harsh reality check that almost destroyed the relationship I had with my husband & two children AND sabotaged all the success I'd worked so hard for in my own business. I came to recognise that despite all the positive thinking, self-help, mantra's and affirmations, that my dark inner critic was controlling that show - my truth.... I hated who I'd become and worst yet, I hated being a mum.


I came to recognise that until I owned MY truth and my BS and actually paid attention to what I was really telling myself, that BS would dominate my life experience.
I discovered the secret to addressing, and REMOVING negative, sabotaging and destructive head talk and it enabled me to be MORE of me, with no need of 'Fake it til you make it' pretending, lying and denying myself. I created a simple, no fluff, no-nonsense program that supports busy mums and professional women just like you to reclaim their sense of self WITHOUT having to push down and 'ignore' the negative self talk that limits potential, success and happiness. After working with over 250 women in the past 5 years, I'm excited to show you exactly how you can Own Your BS
Bree has been featured as a Female Head Talk Expert for the following businesses & service

What does Own Your BS: THE PROGRAM look like?
Over the course of 6 weeks, you will proactively identify your truth by being shown how to....
1. Dig down deep through the surface of your Head Talk to identify what is REALLY going on, the root cause of why you keep getting stuck in the same sabotaging stories
2. Learn how to empower yourself by understanding the nature of the everyday limiting language you are using and how you can effectively create a new, stronger and more positive habit
3. Become more comfortable and confident with your Female Factor - how your body communicates with you through hormone fluctuations and how you can plan, prepare and live your life in alignment with this cycle
4. Develop Emotional Confidence with a COMPREHENSIVE TOOL KIT of strategies and tips for the in-the-moment stuff that knocks you off center
5. Create a strong vision for your future with the SmartHeart™ Goal Formula
The SmartHeart™ Goal Formula supports the lineal, logical and rational needs of the masculine part of your brain with the more emotional, intuitive and creative feminine part of your brain for a goal and focus that inspires and motivates you for action and achievement.
Own your BS: THE PROGRAM will, without doubt, shed light on WHY you keep getting stuck and set you free with a sense of Emotional Power and Emotional Control.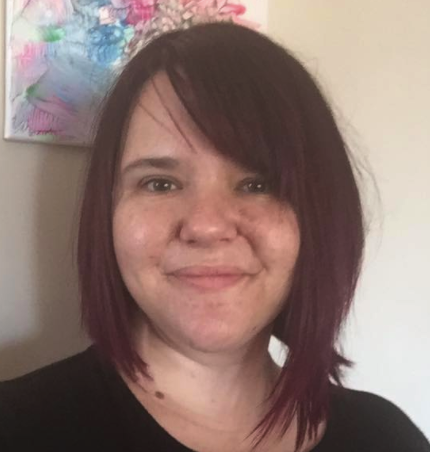 "Since working with Bree I have felt a sense of calm return, I can deal with the issues in front of me without the overwhelm. I am truly loving the Emotional Confidencetechniques I have learned and hope that I can pass them on to my daughter. I love Bree's no bull approach to life and it flows in to her practice. Own Your BS: The Program is an investment in YOU"
- Danielle, NSW Australia
Why is Own Your BS: THE PROGRAM different to other programs of a similar nature?
I know that you are a smart, savvy, switched on woman. You are DONE with being told the same information over and over again in the hopes that maybe you'll feel more confident to address your self-talk. Own Your BS: THE PROGRAM was designed to firstly educate you on the very thing that no-one is talking about, and that is the unique characteristics of your hormonal, emotional FEMALE brain.
Own Your BS: THE PROGRAM will help you to cut through the logical, rational and traditional 'masculine' way of helping yourself and your head talk by introducing to more effective methods that actually work!
There is a reason why women are digesting more self-help courses, books and programs than ever before but not getting anywhere with them.... because very few (if any) take into consideration the natural way women think, process and feel. It's almost as if the world has got lost in purely regurgitating information with the belief that information alone will help you to solve your hang-ups.
After just lesson one, you will undoubtedly start to see a difference in your thinking. You will start to see the BS Head Talk for what it is - a story that takes you away from everything that truly matters in life. AND most importantly, you will have an Emotional Confidence strategy straight away in in lesson one that helps you to reframe your current thought pattern into something more serving.
From lesson one onward you will feel the Emotional Power that lies within your ability to control your thoughts begin to grow. Every week includes easily implemented activities and strategies that you can build upon, providing you with a new sense of confidence.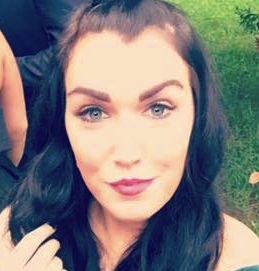 "You and your Own Your BS program are amazing Bree! The belief that I can accomplish everything I've ever wanted is made that much more effortless by the fact that you're so "real"! Own Your BS has helped me in so many ways ... I have the courage to help MYSELF because of you! It's liberating taking accountability for what I can control ... thank you soooo much for everything
😘"
- Cat, NSW Australia
How do I know if Own Your BS: THE PROGRAM is for me?
In short, Own Your BS: THE PROGRAM will stop you from hiding from yourself by identifying the limited truth that currently denies you from success and happiness, so....
if you are sick and tired of the voices in your head talking you OUT of life

if you're DONE with the mindless chatter when you're trying to sleep


and you're OVER replaying events from the past



AND
If you are REALLY READY to take responsibility of your life, to leave the past in the past and create a future that inspires you then Own Your BS: THE PROGRAM is EXACTLY what you've been looking for.
Including a series of proven Emotional Confidence™ strategies and insights that allows you to fully embrace who you are while inspiring you to take action and create a transformation that you deserve, Own Your BS: THE PROGRAM will set you on a path to solid Emotional Control.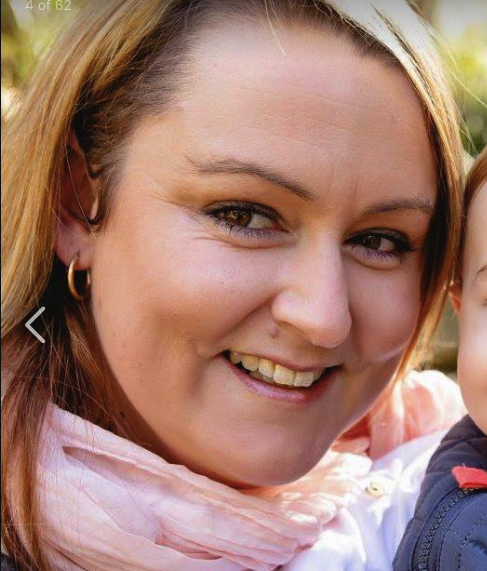 "Bree has really helped and loaded me with the tools I need to deal with day to day life. Past issues that I needed to let go of and any problem that arises now I face head on with Emotional Confidence. I have always felt comfortable with Bree as she is such a down to earth lady. If you're fed up of your BS, give Own Your BS a go, your future self will thank you!"
- Kel, NSW Australia
PHASE 1: AWARENESS
Hear what you're saying to yourself without getting lost in the details that don't actually matter - this is awareness beyond just 'being mindful' - it's taking ownership of YOUR TRUTH.
Because let's face it - regardless of wether you know WHY things have happened or not, the why isn't going to help you move past it. In fact, the why is just going to screw with your thinking even more.

Awareness is about recognising and seeing your truth for how you really feel about your life. We're not going to spend hours on end rehashing the past, instead we're going to dig down into the driving undercurrent that is causing your current Head Talk
PHASE 2: ACTION
Building Emotional Confidence through Inspired Action gives your life traction and energy.
Own Your BS: THE PROGRAM is all about becoming comfortable with who you are as a WOMAN - identifying what that looks like from a Hormonal Point of view, an Emotional point of view and finally from a Motivational point of view. This is where the SmartHeart™ Framework comes into play - working with your Feminine Brain together with the Masculine Brain to create a frame work of momentum that supports everything you've learned about who you are, and what you want from your life.
PHASE 3: ALIGN
Throughout Own Your BS: THE PROGRAM we are going to stop with the masculine hustle based methods you're currently familiar with. No longer is it about 'bottling it up and pushing it to the side'. From now on, you're going to make decisions and choices that align with what is best for you - and that starts with the way you speak to yourself. It means spending your time in flow, working alongside everything that brings you happiness, joy and light.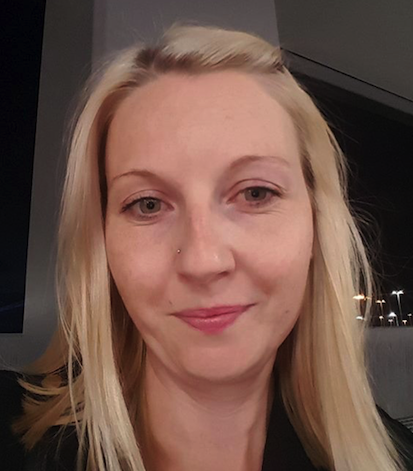 "I joined Own Your BS: THE PROGRAM because I was going through an emotional crisis with a lot of guilt piled up that I was dragging along on a daily basis. I'd been through a hard time with my business and it was affecting all of my close relationships. I knew I needed to change - I needed to literally take all the bullshit, deal with it and send it packing.
When I started the program, Bree said I would see the changes, that I'd start noticing the difference and others would too.... I quietly scoffed at the thought of it as peace and Emotional Confidence felt like an unreachable target. Now those thoughts and feelings are a distant memory and have been replaced with self worth, belief and ambition.... my problems haven't changed, they haven't had some 'quick fix' - I have changed
I knew I needed to do this for myself and for my own personal growth and I am so glad I did. The tools and skills I now have, have helped me through some of the hardest times of my life, without it I would have just been stuck in the same vicious cycle of my head chatter, self doubt and money hatred. These are all things I needed to learn about myself in order to grow. And while there is always room for more growth, I know I've taken the first steps of major changes for my future and that excites me. My determination is growing again and the defeated, tired, stress ball I once was is back in emotional control
Although this has been MY transformation, I owe it all to Bree and the OYBS course. If I didn't take that step and commitment I honestly don't know what head space I would still be in, it's the BEST investment I've ever made in myself "
- Laura, VIC Australia

In the 6 months since participating in Own Your BS: THE PROGRAM, Laura aligned her personal passions with professional strengths and even started a brand new business - bringing a new dimension of life to her family and herself. She has a much better grip of her negative head talk and knows that, when she chooses, she has the ability to regain Emotional Control of anything that doesn't serve her!
Laura's story is not uncommon - in fact, dare I say, it is TOO COMMON! Suffering in silence, sleepless nights spent worrying about 'stuff', head talk that affects close relationships, businesses, professional lives not to mention self-esteem, self-confidence and happiness.

The reason that the sabotaging cycle keeps repeating is because the way in which it's being addressed ISN'T HELPING.... dare I say it, regular methods of addressing self-talk are making things worse!
Own Your BS: THE PROGRAM promises to give you exactly what you need to get a grip on all that destructive self-talk - the FEMALE approach that encompasses your natural hormonal flow and your emotional female brain with the right blend of non-nonsense, cut through the crap to find the solution that leaves you feeling more Emotional Confident with Clarity and Control.
I've combined my experience of 14 years of working with women, along with 7 years of specifically working with the uniqueness of the Female Brain and put it into a hands-on, easy to understand and implement program to help YOU get a grip of Negative Head-Talk.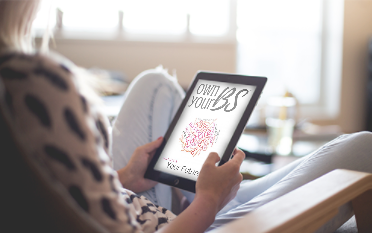 AND, because I know that life is going to keep happening to you, your children are going to get older and want to know your secrets (as well as your friends!), not to mention the simple fact that it takes the average human brain 7 times of hearing one bit of information to REALLY hear, absorb and understand it, you have LIFE TIME ACCESS to this material so you can revisit this program ANY time you need it!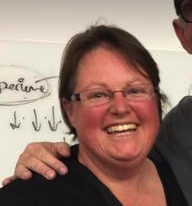 "Clarity in my own head is an amazing feeling & tools to help maintain this wonderful space is such an empowering technique. Bree has taught me how to do this. These are skills I have for life now. My life now serves me. Thanks Bree for teaching & guiding me through this experience"
- Nicole, NSW Australia

Course Curriculum
Course Material for Own Your BS
Available in days
days after you enroll
Module 1 - What you mean when you speak
Available in days
days after you enroll
Module 2 - Getting to know your Female Self
Available in days
days after you enroll
Your Instructor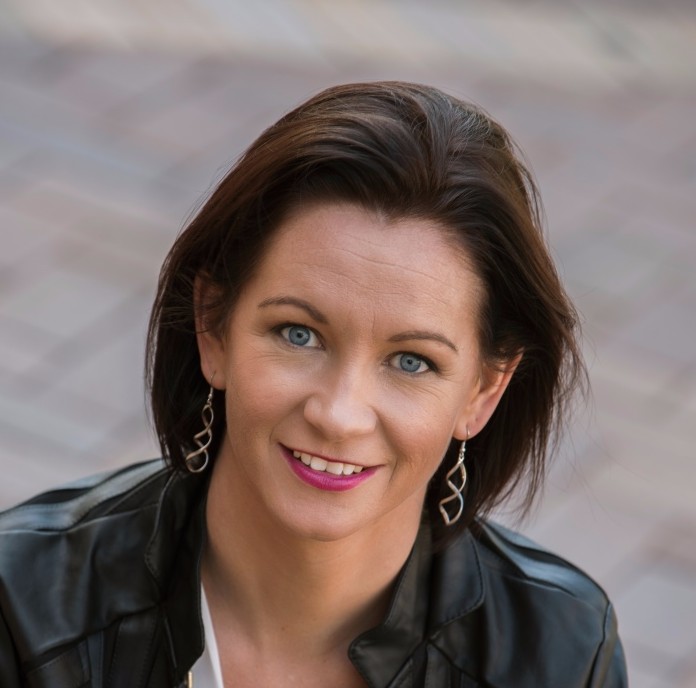 Female Head Talk Expert, Bree Stedman is passionate about helping women stop the negative self-talk that discourages and sabotages their life experience to gain more Emotional Control.
For 13+ years, Bree has worked with women in a leadership, mentoring, transformation and educating role. She has seen the struggle that women experience when it comes to creating a life of their dreams - regardless of skills and experience, the common denominator that affects results is the way women speak to themselves.
Her Own Your BS brand is a no-nonsense approach to inspire, educate and empower.
You can learn more about Bree, her products and services at www.breestedman.com
Frequently Asked Questions